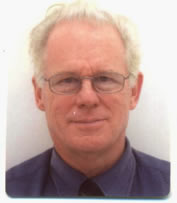 Name : Mr Alistair Don MacDonald
Title : Chartered Accountant
Organisation : He is the Chairman of the Interagency Coordination Committee in the Expanded Program for immunisation for the Ministry of Health and Child Welfare and a member of the CIMAS Medical Aid Board.
Motivation : He became involved with the Cancer Association through his Rotary connections and in line with his interest in healthcare and in helping, where possible those requiring support.
In the workplace he spent 10years with Price Waterhouse mainly in the Caribbean and the Middle East before joining Reuters where he held several positions including Middle East Finance Manager, deputy Finance Director of Reuters Asia based in Hong Kong and then Group Financial Training Manager based in London. Subsequently he was in charge of general audit at
the BOC Group in the UK before becoming CFO of BOC Zimbabwe. He was Finance Director of the Medix Group and was with Meikles Ltd as CFO of the Retail Store Division from 2002 until his retirement in 2011.